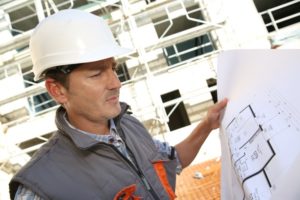 A competent project team is the foundation for a successful construction project. This includes selecting a design team and construction partner. Meeting with your construction partner early lets the owner and design team benefit from the cost history, feasibility, construction tools and methods, input from the subcontractor, as well as the contractor's experience. The pre-construction process lays the foundation for a successful project. This is when measures are taken to maximize efficiency and keep obstacles to success to a minimum. The best construction company can provide the most value from their pre-construction services by giving guidance on the project's design, budget, and schedule before the job begins.
What Is Pre-Construction?
Pre-construction services take place before construction actually starts. The client collaborates with his/her design team and construction partner to create schematics, schedules, budgets, and manpower projections prior to construction. Communication between the core team and other project consultants is necessary.
The team determines how to best use their money and resources, as well as identify potential obstacles to the end goal. A construction project needs to be thoroughly managed and planned out to minimize any chances of something going wrong during construction.
Outputs Of The Pre-Construction Phase
During the pre-construction phase, the client, design team, and construction partner will plan out the key components of the project.
Project Scope
The first step in pre-construction is to establish a concrete goal. The space, schedule, and level of finishes requirements needed to reach this goal must be kept in mind to ensure a successful project.
Budget
When you have pre-construction services, the staff consider your budgetary constraints. The design team and construction team will work with you to give you the design and costs of your project. They will even suggest alternative solutions for your project if you don't like the initial design or its costs.
Project Details
After a scope and budget have been established, design plans can be made regarding size, layout, style, quality, and building materials for the project. After finalizing the design, a plan can be made for each step of construction.
Project Team
The role of pre-construction services is more noticeable in the later stages of design. A critical part of planning involves having your construction partner find potential subcontractors with the abilities needed to carry out the task, and to confirm their interest and availability. This means you'll have competent and available staff the moment it's time to start your project.
Materials
Another component of pre-construction services is to ensure all necessary materials for the job are present. Items need to be ordered before the job starts. It is also important to determine where these tools will be obtained. Procuring these items will be factored into the schedule to ensure proper delivery, phasing, and staging of materials.
Permits And Inspections
Pre-construction services are useful for analyzing the risks that come with building your project. Your construction partner should have a checklist that needs filling out before construction begins.Construction won't start until all boxes are checked off to ensure the project goes smoothly.
Communication
If you use pre-construction services, you'll be certain the foundation for your project is laid out well. This is largely in part due to effective communication. Letting all people involved in the project talk with each other in a way that meets the needs of the project is crucial. Communication is especially important for identifying and eliminating obstacles to the successful completion of the job.
Facility Site Contractors Is On Your Team
Since 1990, Facility Site Contractors has been ensuring every client's vision has been made a reality Whether the project is big or small, we will make sure your project gets the specialized attention it deserves. All of our staff are trained, licensed, and intent on delivering a premier product.See what we can do for you by visiting our website, and be sure to follow us on Facebook.