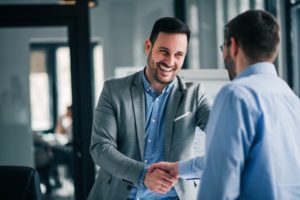 Facilities management is the process of managing and maintaining facilities within a business or organization. Office complexes, physical resources on company premises, and electrical utilities are all examples of facilities that need to be managed. If they aren't they can pose a threat to the health and safety of employees.
Facilities management has been recognized as an increasingly important asset to businesses over the years. This is due to businesses figuring out that well-managed building and utilities make it easier for companies to function to their greatest potential. Facilities management teams are made of professionals who do day-by-day analyses, maintenance, and repairs of all of a company's utilities.They also do planning in order to help reduce costs and raise employee productivity.
It's important that facilities management teams ensure all facilities abide by the industry's health and safety standards. The businesses they work with should also have the following:
Disability access
Fire prevention methods
Emergency exit plans
Effective waste disposal
Control of hazardous substances
Maintenance of the company parking space
On top of these, mechanical and electrical repairs, as well as property maintenance are all addressed by the facilities team. A facility manager is important to have, as that person can help companies get a competitive edge and increase the productivity of their workers.
Strategic Role Of Facilities Management
Roughly 75% of facilities professionals said that facilities management gives companies a sizable strategic advantage. However, even with most people agreeing it's an important aspect of a business, only 20% of a facility manager's time is allocated to planning activities. Meanwhile, 53% of their time is spent on everyday procedures.
To increase the time facility managers can dedicate to planning, facility management software is necessary to help free up time that they would normally spend on everyday procedures. Ideal facility management software lets professional perform assessments and manage the property of the business, as well as any utilities that business uses. As a result, facility managers have more time. This extra time can then be used for making decisions that progress the business.
The ultimate goal of a business is to cut costs, improve the productivity of their staff, and increase ROI (return on investment). For an organization to reach its latent potential, competent facilities management is of the utmost importance. Facilities management covers nearly every aspect of a business, and the strategic planning they do can help a business to reach their goals.
Let Facility Site Contractors Help Your Business Grow
Our management team is made up of experienced experts with knowledge on all aspects of construction and facilities. Facility Site Contractors has the capabilities to meet all of our clients' critical infrastructure needs CONUS and OCONUS. We are committed to practicing sustainable principles to achieve the integrated benefits of environmental, social, and economic sustainability.Since founding in 1990, we have been employing sustainable practices in daily operations to reduce our resource burden on the environment and to ensure we have a positive impact on our clients.
Visit our website to see how we can be of service, and be sure to follow us on Facebook.