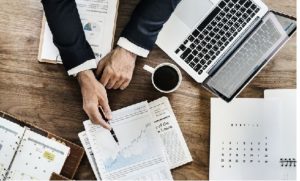 Projects are complex and often involve many stakeholders. This is why project management is needed to take the initiative and keep everyone on-task to ensure the project goes well. In fact, the PMI figured out that organizations that use project management methodology are better at staying on schedule, meeting budget and scope, and having quality standards and expected benefits. Project management has plenty of uses that can make organizations more efficient.
Realistic Project Planning
Good project managers always see the bigger picture and set reasonable and reachable goals, budgets, and timelines. If managed poorly, projects can easily get off track. To lower the chance of this happening, project managers get in touch with various stakeholders to understand the strategic priorities and business goals of the initiative. The manager then designs the plan that puts these priorities in balance with the time and budget restrictions.
Clear Focus And Objective
Project management is important for establishing project goals. If project management is left to the team to handle, the objectives can become unclear. This can result in overspending and missing deadlines. It's also possible that without a project manager, teams might not realize risk factors associated with the project. Without addressing evolving project risks, prioritizing the right tasks can become much more difficult. A competent project manager watches out for these factors so that the team is focused on the right tasks at all times, and can adapt if necessary.
Strategic Alignment
Using project management also helps align projects with business strategy. Project management drives organizational strategy. Without it, your organization won't be able to grow. While project managers watch over the project's planning and execution, they also make sure the project's overall goals and subsequent tasks line up with the organization's strategy. Strategic alignment at all levels of a project keep all stakeholders on the same page and makes certain your initiatives push the organization forward.
Managed Process
You want to be sure the right people are doing the proper tasks at the appropriate time. Without project management, problems get handled as they come rather than taking proactive measures to plan for potential risks from the start.
Project managers turn a project into more manageable steps that a team can follow more easily. Having a clear process of tasks, milestones, and deadlines helps the project to get done more efficiently.
Quality Control
Quality control is crucial in project management. If standards aren't met, even if all other parameters are satisfied, the project fails. Considering the tight budget and time constraints teams are under to get the project finished, it can be easy to have the project be rushed and sloppily executed.
Project managers monitor how well the project tasks are carried out. They make sure to outline the quality standards so that everyone knows exactly how the project needs to be done.
Reduced Costs
Poor project performance can result in wasted money. Project management cuts down project costs by optimizing their resources, mitigating risks, and raising efficiency. While paying a project manager takes money, the money you save on projects will easily make it worth your while.
Let Facility Site Contractors Keep Your Business Clean
Our management team is made up of experienced experts with knowledge on all aspects of construction and facilities. Facility Site Contractors has the capabilities to meet all of our clients' critical infrastructure needs CONUS and OCONUS. We are committed to practicing sustainable principles to achieve the integrated benefits of environmental, social, and economic sustainability. Since founding in 1990, we have been employing sustainable practices in daily operations to reduce our resource burden on the environment and to ensure we have a positive impact on our clients.

Visit our website to see how we can be of service, and be sure to follow us on Facebook.