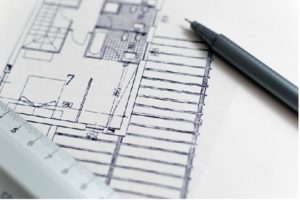 Any construction project, regardless of size, has certain requirements in common. No matter what, you have to spend time researching and investigating to find a good team. This team should consist of a designer or design team and the construction contractor or partner. The earlier you choose your construction partner, the more time you have access to their knowledge and expertise, but sometimes you can't know from the beginning who you want that partner to be. This is where pre-construction services come into play.

What Are Pre-Construction Services?
During the pre-construction phase of your project, you will be making a lot of crucial decisions, including planning your budget, determining importance of features, and setting schedules. Many of these decisions can;t be made without the involvement and expertise of a contractor. Pre-construction services are when a construction specialist offers advice and knowledge to help in the planning stages, either as an extension of their contract or as a separate agreement to provide those services external to their bid. For many projects the pre-construction services and the actual construction will be done by the same provider, but sometimes it isn't. If you are contracting them separately, the pre-construction time may be a good opportunity to see if you work well with a contractor before choosing them to be your construction specialist.

Why Should You Use Them?
The biggest reason to contract with a company that provides pre-construction services is that they will provide many deliverables and help make crucial decisions that will make the construction process easier and run more smoothly. The first step that they can help with is defining the scope of the project so you have reasonable expectations. They can next help you determine a reasonable budget. If you've never done this type of project before you may not even know where to begin with budgeting. They can also work with you and the designers to establish project details and construct the project team. Having your construction partner involved in pre-construction also gives them additional lead time to source materials and obtain any needed testing and permits.
Let Facility Site Contractors Keep Your Business Clean
Our management team is made up of experienced experts with knowledge on all aspects of construction and facilities. Facility Site Contractors has the capabilities to meet all of our clients' critical infrastructure needs CONUS and OCONUS. We are committed to practicing sustainable principles to achieve the integrated benefits of environmental, social, and economic sustainability. Since founding in 1990, we have been employing sustainable practices in daily operations to reduce our resource burden on the environment and to ensure we have a positive impact on our clients.
Visit our website to see how we can be of service, and be sure to follow us on Facebook.